The award-winning Project Reality Team is proud to announce the official release of Project Reality: BF2 v1.3.5!

First of all, a big thank you to our
PR Community
for being with us over all these years! You are the heart and soul of Project Reality. Your support is what keeps us going! Today we launch our 36th major update:
Project Reality:BF2 v1.3.5
In  PR:BF2 v1.3.5 we introduce brand new vehicles, weapons, three new levels plus a full rework of an existing one, balance adjustments across all AAS map layers and many other new features and tweaks. The main focus remains just as last release on bug fixes and performance improvements.
For those still waiting on our major content updates, don't worry, work on those continues! The Falklands, PR:WWII and multiple community factions along side many additions to our current factions and levels are getting closer to being ready for release. More info will follow soon, but now it's update time!
Trailer
Enjoy the official Project Reality: BF2 v1.3.5 release trailer here while you download the new release: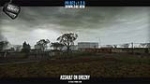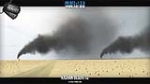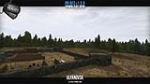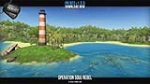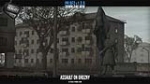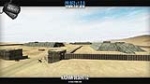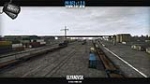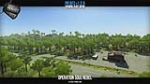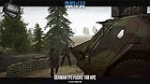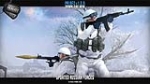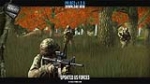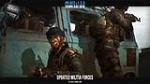 Main Features & Changes
Added deviation indicator to HUD.
Added grenade types: M26A2 Impact (IDF), RGO Impact (RU), RGD-5 (RU).
Added several RPG-7 and RPG-7v2 warheads.
Added TPz Fuchs 1A8 APC (GER).
Added Boragh APC (MEC).
Added MIG-21 Jet (RU).
Updated all ground vehicle turrets to better represent their real traverse and elevation capabilities.


Added Assault on Grozny map (2 km) (RU vs MIL) (AAS, Skirmish, Insurgency, COOP).
Added Operation Soul Rebel map (4km) (RU vs GB) (AAS, Skirmish, VW).
Added Ulyanovsk map (2km) (RU vs GER) (AAS, Skirmish).
Updated Kashan Desert with a full rework (4km) (USMC/CF vs MEC) (AAS, Skirmish, VW, CNC).
Updated all AAS layers with an improved win-lose balance.
Updated all 128 layers to be identical with their related 64 layers but with more tickets to increase round times.


Updated Insurgency game mode with changes to civilians and different weapon cache amount per map layer.
For a complete list of all the changes check the:
Project Reality v1.3.5 Changelog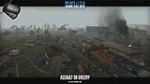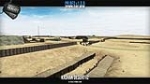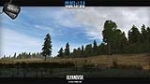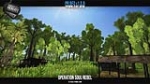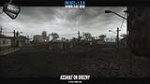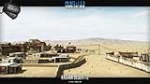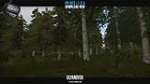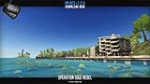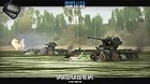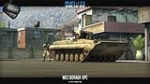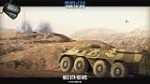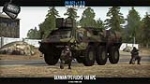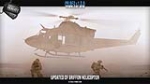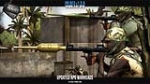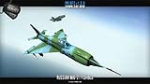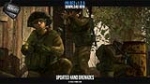 Download & Installation
If you are new to Project Reality, visit
downloads page
to download the standalone v1.3.5 installer.
If you have already installed Project Reality: BF2 v1.3, simply press "PLAY" in the launcher and the automatic updater will handle the rest!
If you have installed an
older
version than Project Reality: BF2 v1.3,
you will still need to download the full PR:BF2 v1.3.5 installer
, since an update from v1.2.1.0 or older to 1.3.5.0 is not supported. If you do not play other BF2 mods, you can also uninstall Battlefield 2 to save hard drive space.
You can find the detailed PR Installation Guide right
here
.
Official Manual & Landing Page for New Players
Official v1.3 Manual - New Player Landing Page
Project Reality Mod Support
If you encounter any problems while installing and/or playing Project Reality: BF2, please check out the
Project Reality Mod Support forum
. If your problem has not already been posted by someone else, please do not hesitate to start a new thread asking for help.
Project Reality v1.3.5 Server Files
If you currently host a Project Reality game server, you would have received the server files for Project Reality v1.3.5 via the Server Admin CP already. If you are interested in hosting a new Project Reality server, please follow the link below to apply for a server license.
Apply for a Project Reality Server License Here
Support Project Reality!
The Project Reality Team develops this modification completely free of charge for its community to download and play. If you would like to show your support, please consider
donating
to our team. These funds go directly towards website expenses, including bandwidth, hosting, domain registration, and maintenance. We never use donation funds to directly pay team members.

For more information, please feel free to join us on our
IRC channel
or visit our
public forums
to discuss this and other news. Also, be sure to connect to Project Reality through social media to stay informed and receive up to the minute updates, the occasional leaked bit of information, and more! See you on the battlefield!



- The Project Reality Team
http://www.realitymod.com/forum/f380-pr ... ost2102901